Introduction
This Datylon version includes improvements and new features on different levels: from new styling features to enabling to buy multiple licenses of Datylon for Illustrator.
Furthermore, we added some features to Datylon Server, our solution to automate the production of charts and reports.
Datylon for Illustrator and Datylon web app
Better readability and more elegant labels with new text styling options.
Adding footnote number in superscript? Underlining one word in a long label? A forced return? This is possible with the new text styling options using markup symbols.
The options are Superscript, Subscript, Underline, Non-breaking space and Forced return. And more to come. Available both in static labels and in the data itself.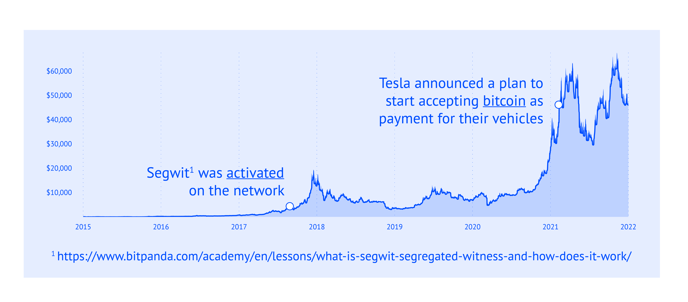 Locale-formatted datetime labels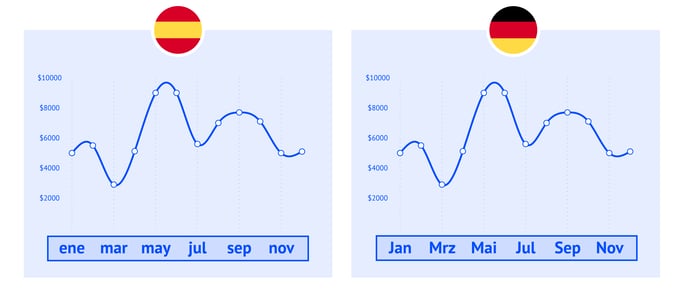 Create your charts and reports in your local language. You now have a choice between 31 different locale settings to format datetime labels.
Click on Styling > X or Y-axis > Datetime > Locale to select your language of choice.
Generic improvements & fixes
Different stroke options in between chart objects.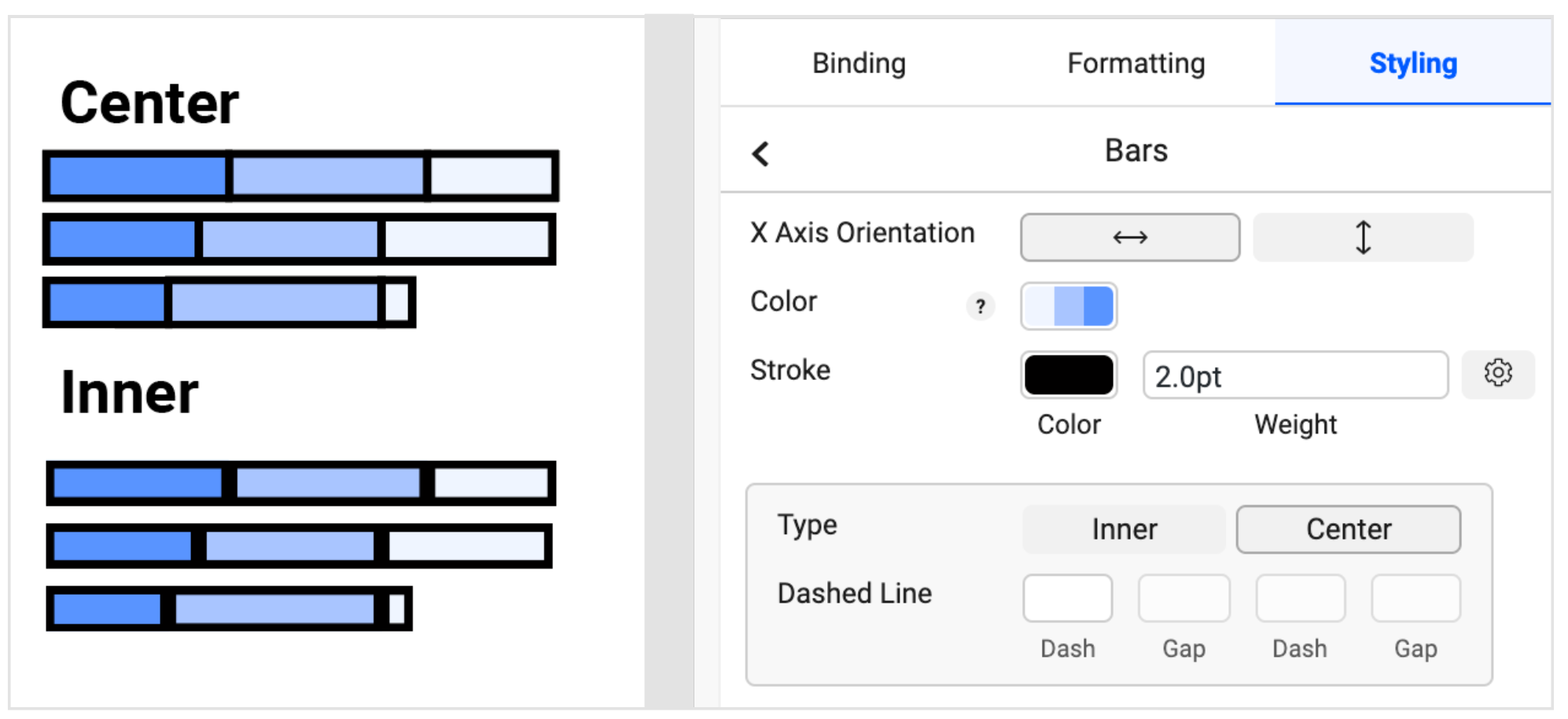 You now have the choice between a U+2212 or Hyphen minus sign.
Check any label setting, Number Format > Minus Sign.


Ticks can now be placed in between data points:
Styling > X or Y-axis > Ticks & Grids > Ticks > In between.

Improved tick behaviour when using "Extra Tick".
Styling > X or Y-axis > Major Ticks And Grids > Add Extra Tick.
Datylon for Illustrator only
More data management options increase productivity
When designing a recurring chart or report, the data structure is often manipulated to match the chart type you want to use. Now it is possible to download a workbook as XLS, CSV or JSON straight out of Illustrator with the click of one button.
This allows you to use this workbook as a template for you or your co-workers whenever a new data upload is required. To use it go to Data manager and hit the download button next to the workbook name.
Save time when exporting to the Datylon web app
When exporting an artboard to the Datylon web app, all objects outside the artboard are no longer exported. This reduces the file size and therefore increases the performance considerably.
Now you can also overwrite existing templates while keeping the unique template ID (UUID) of a template. This is particularly useful if templates only need a design update, while they are still used by co-workers or the Datylon Server for automated reporting.
See more in How to export artboards from Datylon for Illustrator to Datylon web app?
Datylon for Illustrator for teams
As of now, it is possible to purchase one or more subscriptions online for someone else. In the Datylon web app, you can view and manage your subscriptions, and assign license keys to yourself and your co-workers.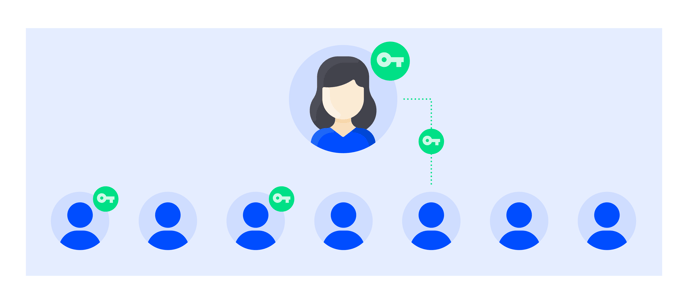 Read more on how to assign keys here
Datylon web app only
A feature many of our freemium users of the online chart maker will be very happy with: The ability to change the size of the chart area also after it is created.
Styling > General > Position And Size > Size
Datylon Server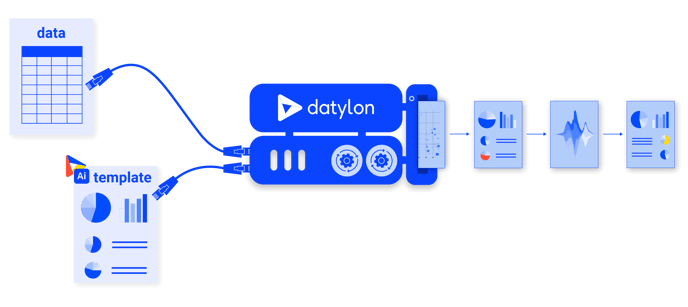 As mentioned above, exporting artboards to Datylon templates has improved and it increases workflow efficiency.
On top of that, the Datylon server now accepts a "visible" chart property within a JSON data file. This new feature allows you to automatically hide or unhide charts by means of the data feed. This gives you more flexibility for automated reports e.g. visualizing different chart types depending on the number of categories in your data set.
During the design process of the template, the "visible" property can be simulated in Datylon for Illustrator by clicking on the eye icon next to the General section header in the Styling tab. Find more info about this here: Integrate Datylon Server with our API to automate reports and charts
XLS input will be phased out and not supported anymore from release R52 onwards.