Learn here how to link another user and Adobe ID to a Datylon license.
A license key can be assigned to an Adobe ID in 2 ways:
By signing in to the Datylon plugin in Adobe Illustrator using a Datylon account with an active subscription with one or more free license keys (also called 'seats'). An available license key will automatically be assigned to the Adobe ID linked to Illustrator.
By assigning the license key to someone else.
Read more about the above here.

If you want to re-assign the Datylon for Illustrator license to someone else or link it to another Adobe ID, please follow the steps below:
Un-assign the license key
Sign in with the Datylon account you used to purchase the subscription and go to the Subscription page using this link. Or you can navigate your way to it by clicking on Account Settings under the More (3 vertical dots) menu. Then click on Subscription in the menu to the left.
Then un-assign the license key by clicking on the 'unlink' icon next to the license key.
A license key can only be unassigned once every 6 months!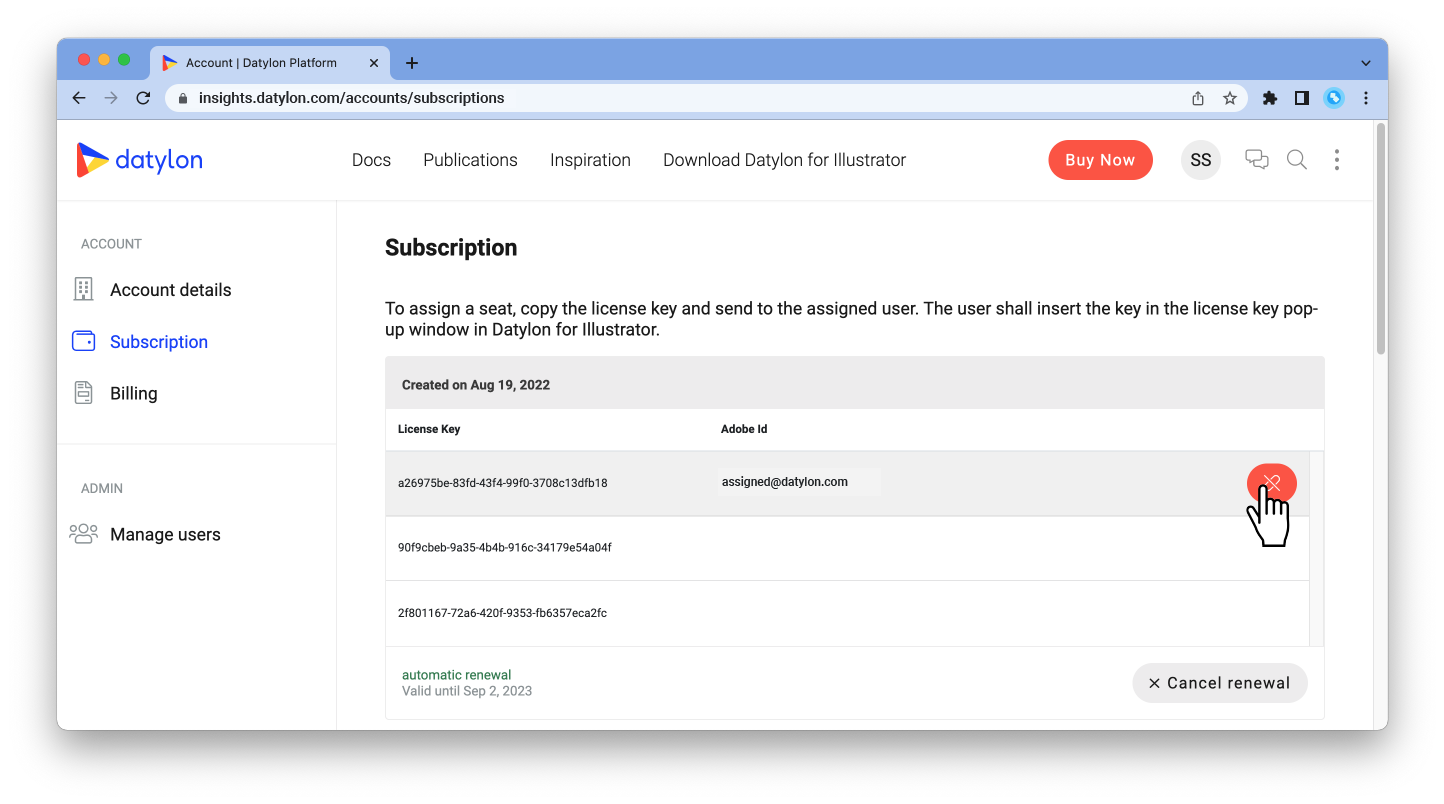 Re-assign the license key
Please follow the process as described in this article.