Datylon for Illustrator
Save your Datylon job as an Adobe Illustrator cloud document (.aic).
Illustrator cloud documents are Adobe's cloud-native document file type that can be accessed online or offline directly from within the Illustrator application. These cloud documents can be accessed across multiple devices while your edits are automatically saved on the cloud in the background, keeping your work always up-to-date.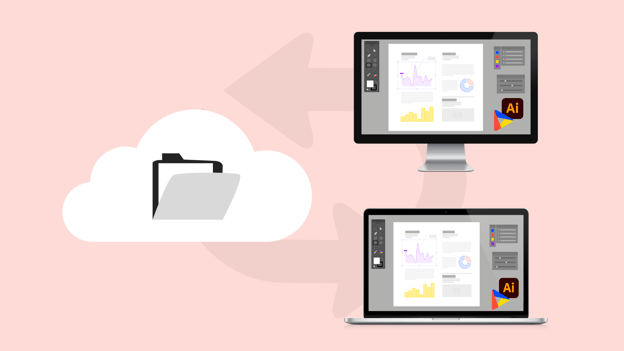 Important notes when using Illustrator cloud documents:
On mobile devices, charts and graphs made with Datylon can only be viewed, not edited.
Illustrator cloud documents cannot directly be exported to the Datylon web app. To export to the Datylon web app, first save your work as a native Illustrator file (.ai) and then export using Window > Extensions > Datylon Account in the Illustrator menu.
Datylon now also on Mac computers with Apple silicon
To help users produce more graphs even faster, Datylon is committed to supporting the constantly evolving hardware technology. Apple has started the transition from Intel processors to Apple silicon (M1 chips) in Mac computers. On those platforms, "About This Mac" shows an item labeled Chip, followed by the name of the chip:
On our download page, you now have separate plug-in downloads for Mac Intel and for Mac Apple Silicon. https://insights.datylon.com/plugin


Datylon for Illustrator and Datylon web app
Improved blank or empty data cell behavior
The visualization of empty cells in the data has been thoroughly reviewed and improved. Both for categories as for values. The behavior for different chart types is more logical and consistent.
See more info on empty cells behavior here.
In case of issues or recommendations regarding empty cells, please contact us using the link below, getsupport@datylon.com email or chat.