Read about great new features, charts and improvements added to Datylon graph.
Data point styling
To improve good readability of a chart, emphasize a specific value or highlight at distinct topic in a data story, it is essential to be able to style one or more particular data points, or dim out others. Now this can be done in an intuitive and elaborate manner using the data point styling feature. Find more info here.

Bullet Chart
A bullet chart is a variation of a bar chart and proven to be very useful for many different purposes ranging from financial reports, industrial dashboards to business performance benchmarks. Learn more here.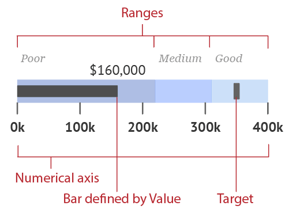 Fonts
Upon general request, we have updated the font selector: faster with better filtering.
The already most exhaustive list of supported fonts in any charting tool is yet extended with another font type: TrueType Collection (.ttc). See more details in this article.
And more...
A range property is added for numerical palettes which allows you to position the palette colors across your data marks.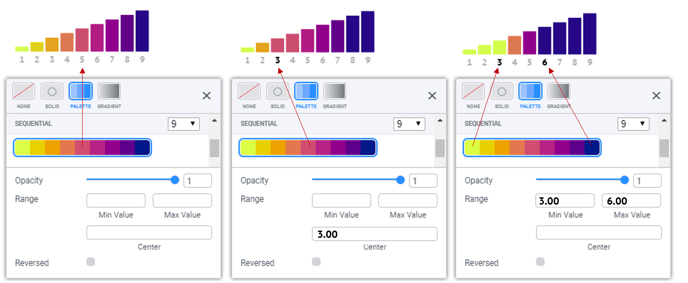 More consistent smart label behavior in Bar chart:

When applying Rotation
When applying Overflow and Offset in grouped Bar chart.



Fixed reported bugs