Finally data driven coloring! Superb new color features, largely increasing efficiency and freedom of design


Categorical driven coloring

Numerical driven coloring

Data driven coloring: Color your bars, pie slices, scatter data marks, heatmaps and icon arrays using the palette picker. See more info here.
Option to reverse the order of colors in a palette.
Continuous sequential, diverging and categorical equal weight palettes.
Solid color picker and gradient fill: Select single color swatches from a palette. More info here.
Improved data management
Forced "return" allowed in datasheet header
Rename Workbook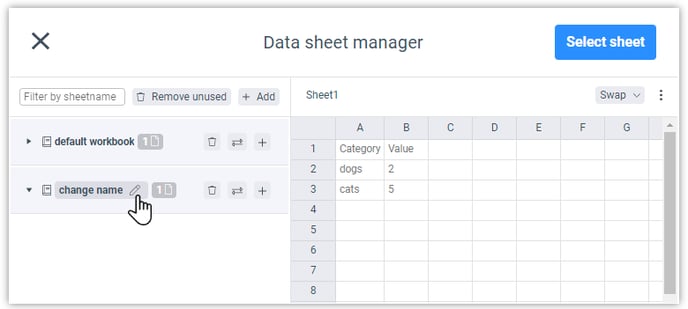 General
From now on, when selecting a chart, the Datylon Graph pane returns to the section where it was left.
Various bugfixes.