This month's release is mainly serving the frequent users of the newly named Datylon Report Studio, our online platform to produce reports based on templates made in Datylon for Illustrator.
Datylon Report Studio
Users who use a lot of templates, either to create reports manually or automatically with Datylon Report Server, can enjoy some more file management features such as search, sorting and different views. This is only the start of more, so stay tuned!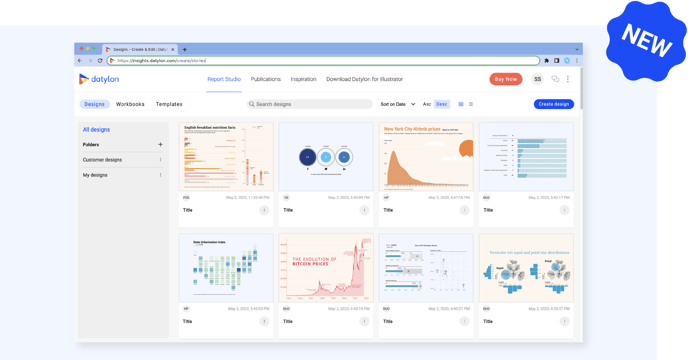 Datylon Online chart maker, Datylon for Illustrator
For all charts where applicable, the zero gridline can now be styled differently from the other gridlines allowing you to highlight it as a reference in your chart. You can find it under Styling > Axis > Major Ticks & Grids > Zero Gridline.